If you're part of the construction industry, you already know how challenging it is to stay ahead in today's market. You need to make sure that you have the right tools and software to be competitive. And you need to be able to keep track of labor and material costs, as well as job deadlines. The industry is evolving, and you need to take advantage of the newest technology to keep up with those demands.
Here, THETECHMUSK shows you how using the latest tools, apps, and software can keep you on time and on budget with an improved safety record and a more impressive bottom line.
Construction Estimating Software
The benefits of construction estimating software are numerous. You can use it to estimate a project and create a budget, which will help you stay on track and on budget. If you're a contractor, you can use it for your bidding process, which will help make sure that you are not missing anything in your bids and also allow you to see what other contractors are bidding for the same job. And as an owner, you can use it to manage projects, which will help you get a better idea of how much money you have left in your current project before moving on to the next one.
Construction Management Software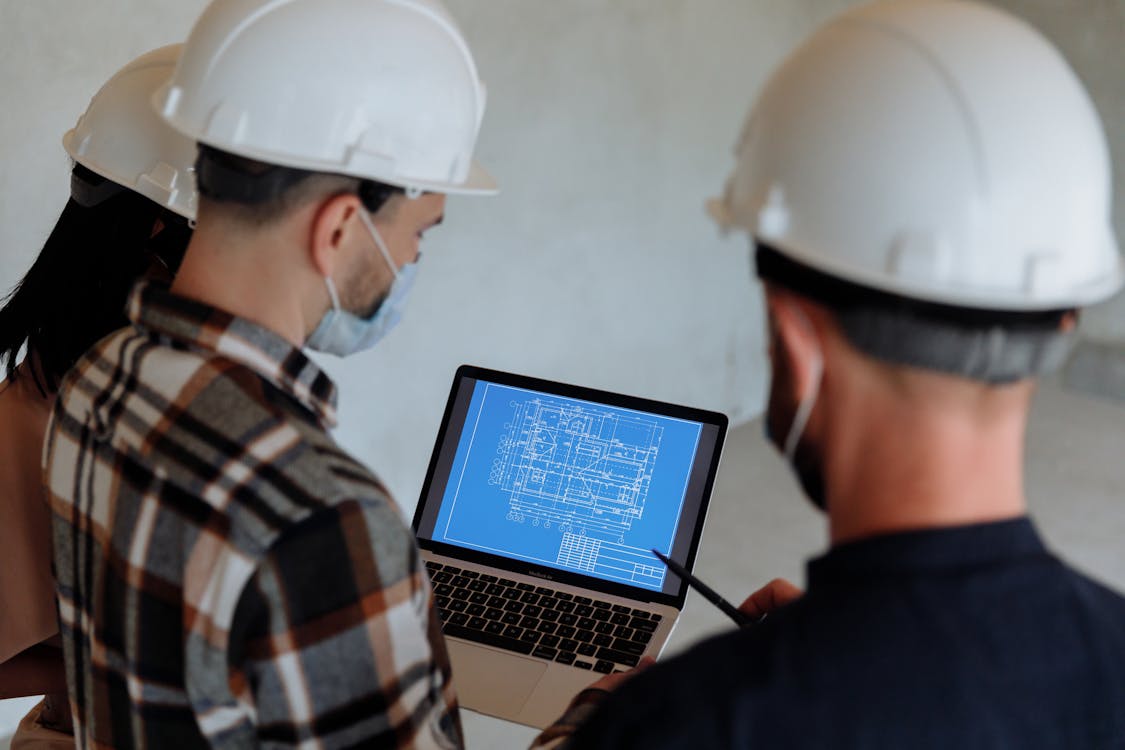 Every construction manager knows the importance of making sure everyone on his team is communicating effectively on any and every project. Managing projects on a single site is already difficult, but if you have teams across town, it can be even more complicated to ensure everyone is on the same page. Construction management software is essential in that it gives team members a single point for communication no matter where they are or on what device they're operating, be it a smartphone, laptop, or desktop. And you can share that communication with project managers, contractors, and, most importantly, your client
Construction Budgeting Software
Construction budgets are time-consuming and difficult to manage. Construction budgeting software is a solution that can automate the process and make it more efficient. Your construction company needs to be able to estimate the cost of upcoming projects, which can be difficult when you are not sure about the scope, materials, labor costs, etc. Construction budgeting software can help by providing more accurate estimates for these costs.
The other end of the budgeting process is invoicing, and there is software to help with that purpose as well. For example, if part of your project involves installing an HVAC system, you can simplify the process of HVAC invoicing by using software that you can access through your smart device. That way, you can input the actual cost and send off the invoice right away, so you spend less time waiting for payments.
Technical Help
Technical aid apps help you and your business with things like blueprints and technical drawings. Some apps can help contractors and engineers visualize their projects in 3-D, while others help contractors create engineering drawings of construction projects. These kinds of apps need a powerful smartphone, however, to be able to use those apps in the field.
Safety Apps and Software
The construction business is one of the most dangerous types of business, reports PaintSquare. In fact, it's the second most dangerous type in terms of occupational fatalities. This is because there are a lot of risks involved in construction, such as falls from heights, traffic accidents, and electrocution, that can lead to death.
With most construction safety apps, you'll be able to train your staff, log inspections, and manage incidents from one place. These apps can provide fast and easy documentation for efficient trend analysis and investigation. And safety software and tools can make it easier to relay risks, procedural changes, equipment requirements, and other important information throughout the chain of command from the manager to the foreman to the worker.
Stay on Top of Your Industry with Digital Tools
The construction industry is one of the most demanding industries in terms of the technology that it requires. And it is also one of the most lucrative industries in terms of potential revenue. Therefore, it makes sense to ensure you've got the best tools in terms of software and apps for things like estimating, budgeting, invoicing, and safety, just like the tools you use for building.
Are you looking for more up-to-date information on technology? Then visit THETECHMUSK regularly to learn more about how technology is being used throughout the world.