The market is flooded with complex SEO software, but you only require the cream of the crop that provides practical functionalities and user-friendly operation.
Discover the top SEO tools below that cater to your distinct budget and business objectives, both free and paid. Want to learn more about their distinguishing features and begin enhancing your rankings? Continue reading!
If you want to accelerate your brand or business on search engine results pages (SERP) through an SEO agency or an SEO company, please do not hesitate to contact me directly.
10 Best SEO Tools to help your rankings in 2023
Discover the finest SEO tools of 2023 to boost your website's search engine performance with my top 10 recommendations.
Ahrefs
SEMrush
Majestic
Raven Tools
Google Search Console
Keywords Everywhere
Screaming Frog
WooRank
Answer the Public
Below, I have categorized my list of SEO tools into the top free and paid options. Keep reading for a detailed analysis of each tool.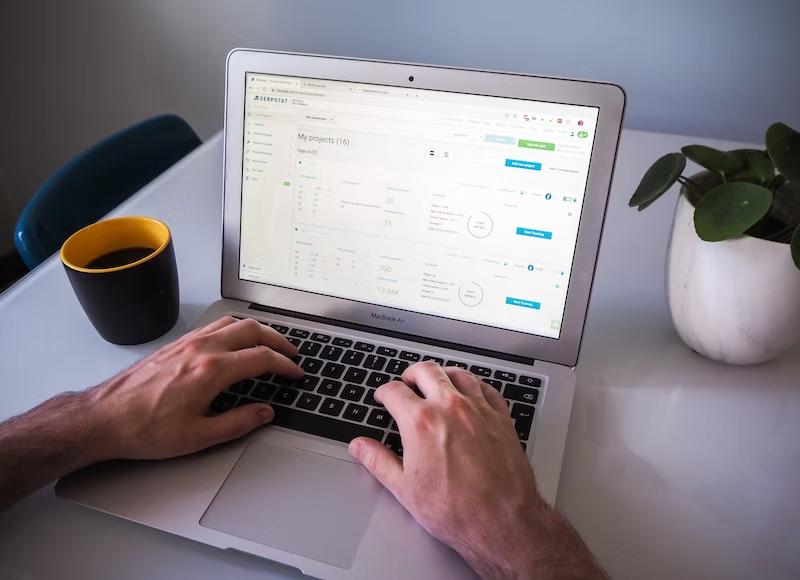 Best-paid SEO tools
Although receiving freebies can be enjoyable, investing in advanced SEO tools can generate more revenue and high-quality leads. Numerous tools are valuable enough to justify their cost, and exploring their fully paid features can provide a comprehensive understanding of your website's SEO performance.
Here are the top five paid SEO tools:
Ahrefs
SEMrush
Moz Pro
Majestic
Raven Tools
Ahrefs has been a popular choice for SEO enthusiasts for a long time, and it remains a go-to tool for experienced marketers in 2023. Ahrefs is a bundle of tools that includes rank tracking, web monitoring, content and keyword research, competitive analysis, and backlink research – all crucial components of an effective SEO strategy.
Ahrefs has an extensive index with over 16 trillion known links and continuous crawling. Its top-paid feature, the Site Explorer, conducts thorough research and analysis of backlinks. For those seeking a faster way to check their backlinks, Ahrefs is the solution for effective SEO.
SEMrush is a software for marketing that can enhance your online visibility in the view of search engines. If you desire to witness an increase in your organic traffic, this tool can expand your scope and optimize your SEO strategies with evidence-based data. It is skilled in analyzing domains and their associated keyword rankings, enabling you to explore the high-ranking keywords of your competitors.
SEMrush provides various technical analytics solutions to help you stay on top of your search engine rankings. With a suite of 50 tools, their software is designed to enhance your SEO strategy while providing guidance on using keywords effectively in your content, blog posts, and product pages.
Moz Pro is highly regarded as one of the best-paid SEO tools because it combines various features into a comprehensive suite. This makes it particularly beneficial for larger organizations, as it offers numerous components to improve your overall results.
Moz Pro is proficient in various stages of SEO, including crawling and keyword research. It's also adept at monitoring the progress of your campaign. Whether you're targeting a local or national audience, Moz Pro offers unparalleled insight into visibility. Its reports provide valuable guidance on implementing genuine recommendations, identifying linking opportunities, and ensuring content quality.
Majestic offers an advanced link intelligence map that enables you to understand your website's online position. With its site explorer, backlink history checker, and search explorer tools, Majestic can provide a comprehensive overview of your website's place in the larger scheme of things, especially in link building. This information can help you make the necessary adjustments to improve your SEO strategy.
Majestic, an affordable paid SEO tool, can check backlinks in bulk and provide a topical trust flow highlighting your proximity to industry authorities. Its bots can sift through domains, including those of your competitors, which can position you as a viable contender. Additionally, Majestic offers precise data that can be used to shape your SEO strategy without breaking the bank.
Raven Tools is a top-notch website auditor that outshines several similar products regarding tracking and reporting capabilities. With Raven Tools, you can evaluate your website's SEO in a user-friendly format.
Knowing where to look can help you transform gaps in your SEO strategy into triumphs. Raven Tools is an excellent tool that can save you time, whether you're struggling with off-page SEO or facing mobility challenges.
By analyzing, this tool provides insights into your website practices, enabling you to enhance your pages, code, design, and layout for improved search engine optimization on Google and related platforms.
Best free SEO tool
Starting with integrating powerful tools to enhance your SEO campaign at zero cost is a logical approach.
Here are the top free SEO tools:
Google Search Console
Keywords Everywhere
Screaming Frog SEO Spider
Woorank
Answer the Public
As the top search engine, Google provides an excellent tool to enhance SEO strategies. Google Search Console enables you to request URL indexing, get alerts about site issues, and obtain recommendations for optimization, all without any cost.
Utilizing Google Search Console can help you optimize your SEO strategy by providing access to Google Search Analytics. This powerful tool allows you to monitor the performance of your targeted keywords. Additionally, Google Search Analytics and Google Search Console are seamlessly integrated, enabling you to begin analyzing your data directly from the Analytics page.
Successful SEO strategies depend heavily on conducting thorough keyword research. Luckily, there's a handy browser add-on called Keywords Everywhere that works with both Chrome and Firefox. It's designed to reveal valuable insights into keyword trends and other essential details.
Entering a possible keyword will provide details on search volume, competition, and CPC value. Knowing the popularity of search queries is essential for creating top-ranking content that satisfies your audience's needs. This information is valuable for SEO purposes.
In addition to Google, Keywords Everywhere also functions on Bing, YouTube, and various other websites. With its extension and comprehensive data, you can initiate your SEO investigation by effortlessly opening a new tab in your browser.
In addition to Google, Keywords Everywhere also functions on Bing, YouTube, and various other websites. With its extension and comprehensive data, you can initiate your SEO investigation by effortlessly opening a new tab in your browser.
The Screaming Frog SEO Spider is an extensive analytical tool that effectively identifies various ranking factors that Google or Bing crawlers examine. It can detect redirects, server errors, broken links, duplicate content, and other obstacles that can negatively impact your rankings. With its help, you can easily identify weak spots that require attention and improvement. For instance, if your website has empty or repetitive meta descriptions, the tool will alert you to these issues.
The Screaming Frog SEO Spider is an invaluable tool for auditing websites, particularly search engines. It functions as a crawler that assesses your SEO strategy and provides recommendations from a bot's point of view. One of the most appealing features of this SEO Spider is its ability to provide fast feedback on your pages. It assesses your website's SEO health in real time, allowing you to diagnose any issues quickly.
WooRank, a useful Chrome extension for SEO, assesses the status of any website you visit. If a website lacks a score, you can request WooRank to perform a swift analysis.
WooRank evaluates websites based on SEO factors such as keyword effectiveness and content organization, pinpointing areas where a page needs improvement. Additionally, it provides commendations on the strengths of your website.
The extension evaluates the effectiveness of your title tags, headings, links, and other elements for optimizing SEO content. It provides a detailed analysis of your performance across various categories, including usability and mobile optimization. This comprehensive assessment covers several aspects that other free tools often overlook.
This is an all-inclusive SEO extension that can also be utilized for conducting competitor analysis.
Analyzing user questions can enhance your SEO strategy and craft content that aligns with your target audience's search intent. Answer the Public provides a comprehensive list of descriptive questions, related queries, and comparisons that can aid in optimizing your keyword targeting.
SEO can greatly benefit from using rich questions in targeting keywords and creating content. By meeting searchers' needs through user-focused content, Google and other search engines take notice and may improve your ranking.
SEO can greatly benefit from using rich questions in targeting keywords and creating content. By meeting searchers' needs through user-focused content, Google and other search engines take notice and may improve your ranking.
Answer the Public stands out among the best SEO tools thanks to its capability of generating various options from a brief, single-word search. While the free version has some limitations, it is incredibly informative and enhances your visibility on search engine results pages (SERPs).