CyberSecurity is a growing marketplace. Experts estimate that shortly, CyberSecurity would be the most significant marketplace in the near future. The reason is straightforward, as the dependency on technology is increasing; the risk and threat of cybercrime are also increasing. Therefore, the need for CyberSecurity is rising day by day. It would be best if you did not get surprised to know that shortly it will be growing more.  
In recent times, the world has experienced the deadliest viruses' impact. Since the last more than a century, we have not faced such a terrible situation for the world. Yes, we're talking about COVID-19 spreading across the globe. The whole world has become speechless and has seen how nears and dear ones died in front of them mercilessly. By we know it is a contagious disease. People become wildly dependent on online for any issues. For this reason, the importance of the CyberSecurity issue now as risk has increased.
How CyberSecurity startup is essential for the world
Most people tend to stay at home in 2020! Now working from has become a new norm. People deepens on online from daily essentials to banking transactions. Each and everything has gone through online. Office meeting to school class goes through various video conference platform. General people get used to Xoom, google meet, and most recent Facebook room.
According to reports from Forbes:
There are 21,729 startups who either compete in or rely on CyberSecurity technologies and solutions as a core part of their business models today, 1,653 of which have received seed funding in the last twelve months. Nearly $10B was invested in privacy and security companies in 2019, an all-time high in the last decade up more than five-fold from $1.7B in 2010, according to a recent Crunch base query. From network and data security to I.T. governance, risk measurement, and policy compliance, CyberSecurity is a growing industry estimated to be worth over $300B by 2025, according to C.B. Insight's Emerging Trends CyberSecurity Report downloadable here.C.B. Insights predicts the worldwide identity and access management (IAM) market is expected to reach $23B by 2025.

Forbes
Here are some CyberSecurity startups you need to look for in 2020.
The name of the company explains a lot. The company helps you hide your identity. So that the hacker cannot track you, down, it replaces your password with fundamentally secure X.509- base certificates across companies. The latest funding is about 30M USD. The benefits this company will provide are:
1. Increase business velocity
2. Implement new business models
3. Reduce operating costs
4. Achieve complete identity management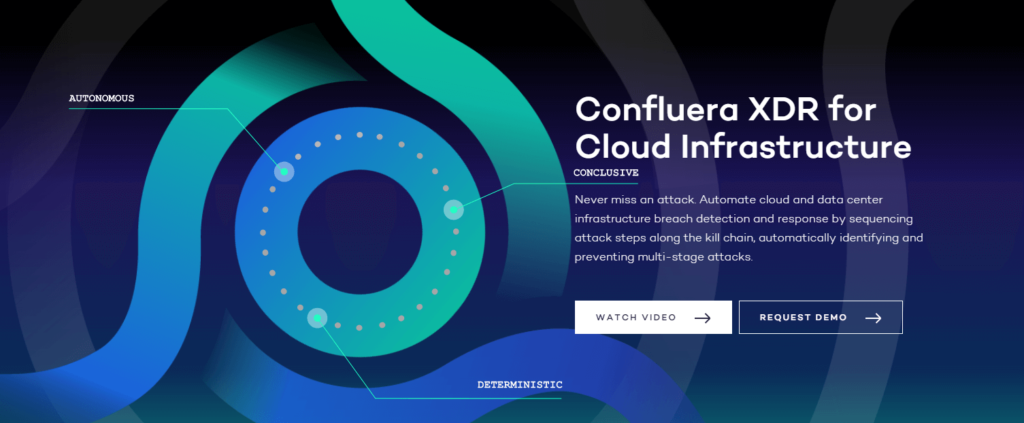 This Company helps to find sophisticated security attacks. Confluera technology gathers machine-based threat detection. It frees up human security officers to focus on more important work instead of spending time on providing security to the company. Confluera has a fund of 29M USD.
Cryptoloc is an ISO certified CyberSecurity firm. This Australian firm is in Brisbane since 2010. In 2020, they opened a new headquarters in Cambridge. They developed and patented a high-security cryptographic technology, which can be used over four products. These products include:
1. B2C document storage platform called Your Digital File
2. A B2B white-label equivalent called Vault
3. A secure document signing API and an anti-counterfeiting.
Cyble Inc.'s job is to provide companies with a real-time view of their supply chain cyber threats. Their SaaS-based solution powered by machine learning and human analysis gives companies insights into cyber risks introduced by suppliers. It helps them to respond to them faster and efficiently. Cybele strives to be a reliable partner to its clients, allowing them with:
1. Unprecedented security scoring of suppliers through cyber intelligence sourced from open and closed channels. For example, OSINT, the dark web, and in-depth web monitoring and passive scanning of internet presence are there.
2. The intelligence clubbed with machine learning capabilities joined with human analysis also allows clients to gain real-time cyber threat Intel and help build stronger resilience to cyber breaches. Due to the nature of the collected data, the company also offer threat intelligence capabilities out-of-box to their clients.
The Company is since in 2016. Cmd helps organizations to control user interaction within their Linux environment. The Cmd platform gives comprehensive visibility and real-time, pre-execution protection without the need for human interference. Cmd is the first to develop core products to help CIOs, CTOs, and security teams log, understand, predict, and control user behavior in their Linux environment. The Cmd team believes that companies cannot confidently control user behavior until they define the baseline of "normal. "In just two rounds, Cmd managed to raise a fund of 21.6M USD.
There are many other CyberSecurity startups, which were successful in 2020 or before. However, the mentioned companies are the most prominent ones.
Conclusion:
To sum up, in 2020, 268 startups have elevated a total of $4.7B. Crunch base query says among them averaging $21 M, each with a median funding amount of $6.1M. It will grow at a five-year CAGR of 9.2% to reach $174.5 billion in 2022. We have these reports from global information security and risk management end-user.
On the other hand, we must overlook regulatory compliance, new growth in spending on digital transformation. Apart from that, we all are aware of increased security extortions and response capabilities. Even today, due to excessive use of the internet, it has become the most crucial issue at this moment. Therefore, we see many startups continue to attract investors.
As we have seen, investment in CyberSecurity is critical for a company. If you are, care for your company, you must be careful about CyberSecurity. For a professional or conscious employee of your most lovable company, you cannot ignore the essentiality of it. Therefore, we all must fight against the uncertainty of cybercrime. Likewise, in our business growth we cannot let down our companies into the wrong hand. Lastly, CyberSecurity companies are thriving to find out the most complex nature of breach attempts. Let us grow all the CyberSecurity startups together to keep your data clean.