Bangladesh's ShopUp, a B2B commerce platform that offers a full range of services, has raised over $30 million in debt, according to an article by DeelStreetAsia.

As the nation's startup sector continues to expand, this funding marks another important milestone.
During the $30 million financing round, lending service Lendable invested $20 million in fintech startups in emerging markets, marking the company's first investment in the region.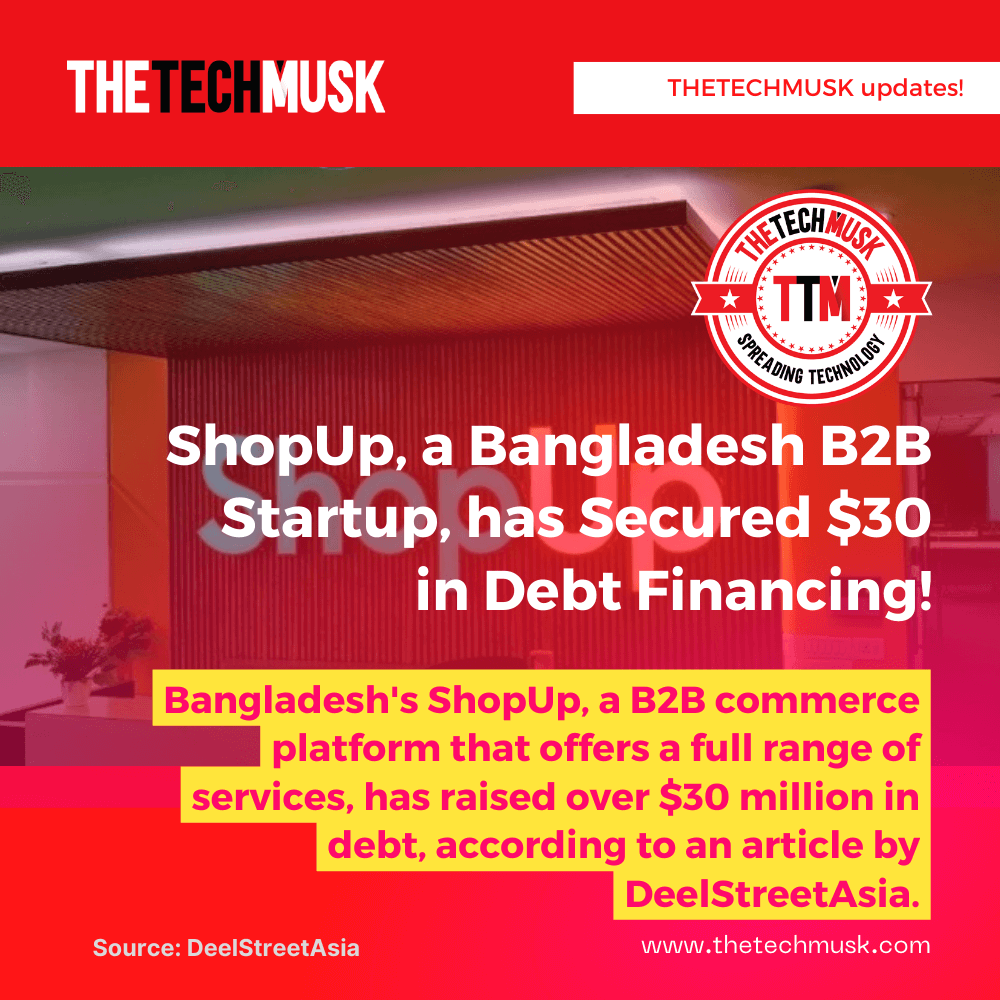 "The new debt facilities will help us reach our goal of creating a seamless distribution network for food and essentials that serves 80 million people in Bangladesh," says Afeef Zaman, CEO and Founder of ShopUp.
There are 4.5 million small shops in Bangladesh that represent 98% of total consumption in the country, which make it a highly fragmented market. Food and household items are distributed throughout the country by these small, scattered shops.
By implementing a seamless distribution system that reaches 50% of the population, the funds will also help address the significant food waste problem in Bangladesh, with over 30% of production going to waste.
As a first for a local business, City Bank also financed ShopUp with $10 million in loans.
By increasing the company's supply chain operations and supporting expansion efforts, it will benefit small businesses and consumers across the country.